---
Cape Cod Art Galleries, Museums and Cultural Attractions
We have such a vast array of Cape Cod art galleries, theaters, museums and other cultural attractions here that the real challenge is picking which ones to pursue without overwhelming yourself.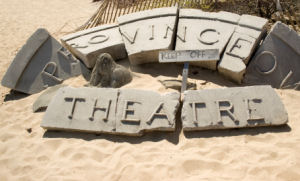 This really is one aspect of living on the Cape that we have only just begun to appreciate now that we are a couple again. Over the last 15 years of being parents of young children, there was simply no way we could have enjoyed all the art galleries, museums, theatrical productions and musical performances that the Cape has to offer.
Now that we can, we'll do our best to steer you in the right direction because the first thing you have to accept when checking out the Cape Cod art and cultural scene is that you simply can't do it all. Not on your first trip anyhow.
You will have to pick and choose from among 200 art galleries, dozens of museums, a thriving theater scene, at least five international film festivals, and countless musical performances.
Music
Whether it's jazz in the garden in Falmouth, or a favorite band from your youth at the Cape Cod Melody Tent, or the annual Pops by the Sea, which is probably the biggest cultural event the Cape hosts, there is something for every taste within the Cape Cod music scene. The Cape Cod Symphony is the second largest syphony orchestra in Massachusetts and performs regularly at the Barnstabe Performing Arts Center. They also hold two special summer concerts, one at Mashpee Commons and the other at Eldridge Park in Orleans.
Cape Cod also host two Jazz Festivals, the cape Cod Jazz Fesitival and the Provincetown Jazz Festival. More...
Art Galleries
Provincetown in the summer time is an arts community unto itself and there are probably more art galleries per square foot there than in any other town in New England. There are also a ton of galleries all along 6a, which we often like to stop at and explore as we amble along one of New England's most beautiful roadways.
Theater
Also along 6a is the Cape Playhouse, which is America's oldest professional summer theater. They put on a number of productions each summer, often with some big name talent to starring in them. While the Cape Playhouse is the best known of the Cape's theaters, it is just one of many, both amateur and professional, that offer a wide variety of theatrical fare from solemn dramas to tow-tapping musicals.
Film
If you prefer movies to the theater, the are no fewer than five film festivals held each year, two on the Cape, two on Martha's Vineyard and one on Nantucket. The Nantucket Film Festival and the Provincetown Film Festival are both held in June, and the Martha's Vineyard Film Festival and the Woods Hole Film Festival are both held in July. Then, once the majority of tourists have gone home, Martha's Vineyard hosts the Martha's Vineyard International Film Festival in September
There are also a handful of small art house movie theaters where you can see a more eclectic mix of releases than is usually offered at the typical multiplex. The best known is the Cape Cinema in Dennis, which is on the same grounds as the Cape Playhouse. Our favorite, though, is the Nickelodeon Cinema in East Falmouth. It's not far from where we live and offers a really interesting mix of independent films.
Horticulture
Cape Cod art of the horticultural variety can be found at a number of beautiful Cape Cod gardens that you can visit. There is Spohr Gardens in Falmouth, which is a living testament to a "regular" couple's love for one aonther as well as for the art of horticulture, and the enchanted garden at the Cape Cod Lavender farm is a real delight.
Another one of our favorites is Heritage Museum and Gardens (formerly Heritage Plantation) in our home town of Sandwich. The grounds are beautiful, particularly in June when the Rhododendrons are in full bloom. They are enormous and really quite spectacular, if you catch them at the right time of year. There is a very cool classic car museum there, as well, one of two automobile museums on the Cape (the other being Toad Hall) that are both worth a visit. More...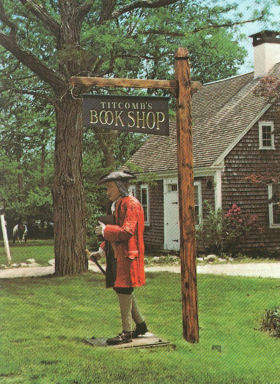 Museums
In fact there are Museums for just about every interest from the Sandwich Glass Museum to the Cape Cod Museum of Art, the John F. Kennedy Hyannis Museum and even a Museum and Hall of Fame dedicated to the Cape Cod Baseball League.
Literature
If literature is your thing, there are plenty of opportunities to soak up the literary history of Cape Cod. Tennessee Williams and Norman Mailer both lived in Provincetown and the Norman Mailer Writers Colony hosts workshops, seminars, readings and conferences for young writers, artists and filmmakers. Mary Higgins Clark summers in Dennis and set two of her mystery novels on the Cape.
And there are several book shops, particularly along Route 6A, where you can browse for a rare limited edition or a more popular paperback for the beach. Titcombs Book Store is our favorite. It's a quaint family-owned book store that offers three floors of books old and new, along with a knowledgeable and helpful staff.


Return from Cape Cod Arts and Culture to Home