---
Cape Cod Resorts Directory
For couples looking for an all-inclusive place to stay, our directory of Cape Cod resorts might help you find just what you're looking for.
A resort differs from a hotel in that it will typically have much more in the way of amenities. While a hotel might have a restaurant, a pool, and/or a workout room, many Cape Cod resorts have several restaurants, a full service health club, tennis courts, golf courses, and exclusive access to a private beach.
Resorts also offer a more luxurious level of service, with a plush spa, world class dining facilities right there on site and a concierge often available 24 hours a day.
The bottom line is that, if you book your stay in any of the resorts listed here, you shouldn't, in theory, need to leave for anything.
Of course, you'll still want to get out and explore, but all the amenities you need to enjoy a first class Cape Cod vacation are there for you right on site.
Many Cape Cod resorts are perfect places for couples to stay, since the premium price tag often discourages families with young children.
Some resorts even have special promotions specifically geared towards couples, which is a particularly attractive segment of the travel market for them, not just because of their relative affluence (dual-income, no kids), but because their childless status enables them to travel outside of the traditional school vacation season.
Where possible, we've made note of any such offer that might be of interest to visiting couples.
So take a look at our directory and see if you can you can find that special couple retreat. We've included basic information, a brief description, a photo where possible, and a link to the property's website.
On each resort's page, there is also an invitation for guests to review their stay and grade their visit.
Couples Cape Cod Resorts Directory
Mid Cape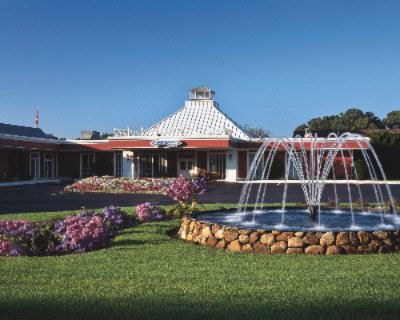 The Cape Codder Resort and Spa, Hyannis
Couples looking for a central location from which to explore the entire Cape could find the Cape Codder Resort and Spa ideal.
Although often presented as a family resort, with lots of kids' activities and an indoor wave pool, they also do a good job of catering to couples.
Luxurious suites include oversized jacuzzis and working fireplaces, and the Beach Plum Spa will pamper you with a soothing couples massage more...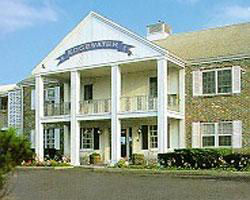 Edgewater Beach Resort, Dennis
Edgewater Beach Resort in Dennis sits on a private beach that stretches for more than 750 yards and offers spectacular views of Nantucket Sound. While the beachfront location is certainly one of the main selling points, it is by no means the only one.
Other amenities include a putting green, indoor and outdoor swimming pool, private Jacuzzis, fitness center and wireless Internet access. more...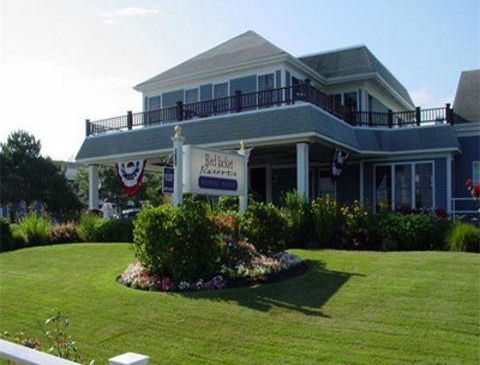 Riviera Beach Resort, South Yarmouth
The Riviera Beach Resort in South Yarmouth offers an expansive private beach as well as a full range of resort amenities. Deluxe rooms include mini refrigerators, cable TV/VCR, voice mail, and the entire property offers high-speed wireless Internet access
Other amenities include heated outdoor and indoor pools, whirlpool spa, tennis court, entertainment and a picnic area with barbecue grills. more...
Lower Cape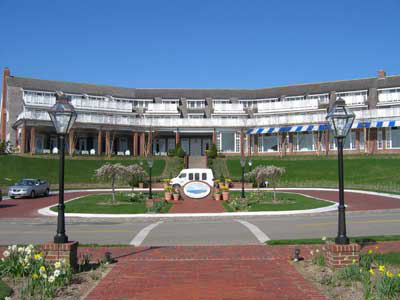 Chatham Bars Inn, Chatham
Chatham Bars Inn offers two distinct types of accommodation for its guests. The main inn overlooks the ocean and features 217 individually decorated rooms while the surrounding grounds are dotted with luxurious Cape-style cottages.
There are several restaurants on site, including the opulent Main Dining Room, the more casual Tavern, the ocean-side Beach House Grille, and the newly opened more...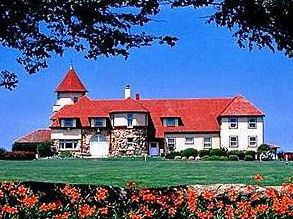 Ocean Edge Resort and Golf Club, Brewster
Ocean Edge Resort and Golf Club combines an historic mansion overlooking Cape Cod Bay with over 400 acres of land on which sit a stunning array of amenties, including Cape Cod's only Nicklaus Design golf course, 11 tennis courts, four swimming pools, a 26-mile bike trail and even a croquet lawn.
It really is a splendid place for a romantic getaway particularly for couples who play golf. more...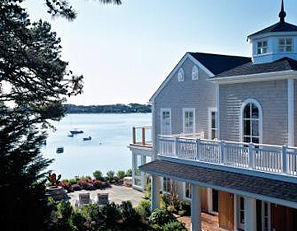 Wequassett Resort and Golf Club, Chatham
The Wequassett Resort and Golf Club provides the luxurious accommodations, world-class dining and abundant recreational activities of a four-diamond resort, together with the relaxed, informal style of an historic Cape Cod Inn.
There are five restaurants on site, including the acclaimed twenty-eight Atlantic, as well as a championship golf course, four tennis courts, a recently renovated pool area and access via shuttle to Chatham's Outer Beach. more...
Outer Cape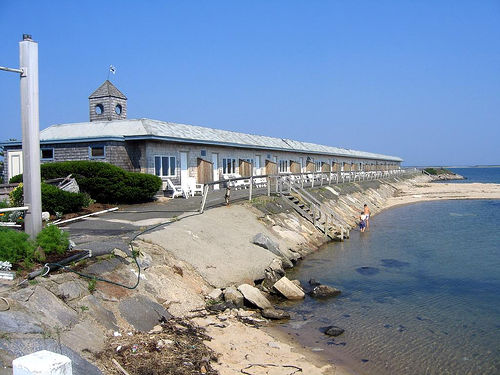 Provincetown Inn
The Provincetown Inn is a 100 room resort located at the tip of Cape Cod just minutes from the center of Provincetown.
It offers a private beach and an outdoor pool, as well as an on-site pub with nightly theater performances. The outer edge of the Cape Cod National, with all the natural beauty of its beaches, dunes and woodlands, is just a short bike ride away. more...

If you have a resort you would like us to include, you can have it listed here by filling out our submission form. If you can send us a photo or two, as well, and a brief description of your property, we'll get you listed right away.
Return from Cape Cod Resorts to Cape Cod Lodging
Return from Cape Cod Resorts to Home