---
The Cape Cod League Baseball Teams
From Wareham to Orleans, Here's Our Team-by-Team Overview
There are 10 Cape Cod League baseball teams that stretch from Wareham in the West (not really on Cape Cod, but close enough) to Orleans in the East. Some have been around for decades, with a long tradition of winning, while others are relative newcomers.
A handful had to change their names a couple of years back after a spat with Major League Baseball over commercial merchandise deals. Some old timers may never get used to the new names, and that's fine. Tradition is what makes the Cape Cod League so special, after all.
The league is divided into two divisions, the Western Division and the Eastern Division, with Hyannis acting as the dividing line between the two.
Here, then, is our team-by-team look at the Cape Cod Baseball League that will give you a brief history, some basic information about where they play, and a link to each team's schedule.
Western Division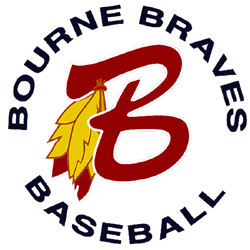 Although Bourne has a long baseball history, dating as far back as the 1860s when the town was still part of Sandwich, the current team is one of the youngest in the league, having been re-formed in 1988 and joining the league that year along with the Brewster Whitecaps.

Although they made the playoffs three times in the subsequent years, it took the Braves until 2003 to make their first Cape League Championship game, and it would take them until 2009 before they won their first Cape Cod League Baseball Championship.

The Braves play their home games at Doran Park in Bourne, which is located at the Cape Cod Technical Regional Vocational School. Schedule
The Cotuit Kettleers have been one of the most successful of the Cape Cod League baseball teams in recent years, winning the league championship no fewer that 12 times between 1963 and 1999.

They have also made the playoffs 28 times in the modern era (since 1963), including an astonishing run of 18 out of 19 seasons between 1969 and 1987. Only Chatham have appeared in more Championship series.

Their home field at Lowell Park in Cotuit is one of the nicest in the league and is a terrific place to spend an afternoon soaking up the atmosphere and watching the game. Schedule
The Falmouth Commodores have been an integral part of the Cape League ever since the early 1900s. Yet in spite of that longevity, success on the field has mostly been limited to a short spell in the late 1960s and early 1970s.

During that time, the Commodores won the championship five years out of six – and they were defeated finalist the one year they didn't win it.

Their only other title came in 1980, when they defeated Chatham 3-2, though they have been defeated finalists three times since then, most recently in 2007. Schedule

One terrific thing about the Hyannis Harbor Hawks (formerly the Mets) is that their home games are played within walking distance of Hyannis Main Street so couples can combine a ball game with a whole range of other entertainment options, without the need for a car.

The team was formed in 1976 as a "replacement" team for the Bourne Canalmen, who had ceased operation a few years earlier. Within just four years of their entry into the league, they would rack up their first two league championships, defeating Harwich in the final in both 1978 and 1979.

Unfortunately, they've only won it once more since then, in 1991, when they swept Chatham in two games. Boston Red Sox favorite Jason Varitek played on that 1991 team. Schedule
The Wareham Gatemen joined the Cape Cod Baseball League in 1963, right at the start of what is known by league historians as the modern era.

While it took them until 1976 to find their first on-field success, they have since become one of the Western Division's top teams, making the playoffs a league record thirteen consecutive years from 1990 to 2002.

Home games are at Clem Spillane Field in Wareham. Famous alumni include Mo Vaughn. Schedule
Eastern Division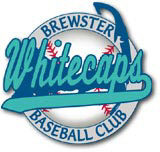 One of the "youngest" of the Cape Cod League baseball teams, the Brewster Whitecaps joined the league in 1988, along with the Bourne Braves.

While they qualified for the post-season the very next season, their on-field success over the years has been modest, notching just one league championship in 2000.

Home games are played at Stoney Brook Field, which is located behind the Stony Brook Elementary School on Underpass Road in Brewster. Schedule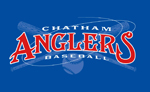 Baseball in Chatham dates back to the early 1900s and the team has played at its current home field of Veteran's Field since 1923.

In more recent years, they have been one of the more successful teams in the league, notching up five championships since 1967, the most recent being in 1998.

The Chatham A's are perhaps the most celebrated of the Cape Cod League baseball teams having featured prominently in both a movie, Summer Catch starring Freddy Prinze Jr., and a book, The Last Best League. Notable alumni include Mike Lowell and Evan Longoria (loved him in Desperate Housewives

). Schedule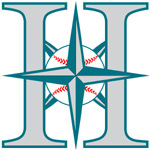 The Harwich Mariners have been a member of the Cape Cod Baseball League since 1930, but the team has struggled for on-field success in recent years.

Despite making the playoffs a dozen or so times since 1968 they have only managed to secure two championships, one in 1983, and a second in 1987.

Since that last title, the Mariners have qualified for the post-season only twice, once in 1997 (when they actually made it to the Championship series) and again in 2008. The eleven year drought between these two years is the longest such streak in Cape League history. Schedule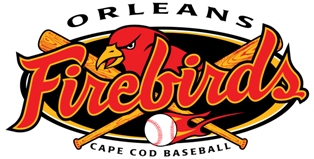 Everyone on the Cape knows the Orleans Firebirds as the Cardinals, but Orleans was among a handful of Cape Cod league baseball teams that was forced to change its name in 2009 due to a dispute with Major League Baseball Properties over the trademark of "Cardinals".

Most of the team's on-field success dates back to the 1950s, when they won five titles between 1949 and 1957. Then came a 30-year drought before their next win in 1986. Since then, they've won three more titles in 1993, 2003 and 2005.

Their home field is at Eldredge Park in Orleans and the team can count Nomar Garciaparra among its famous alumni. Schedule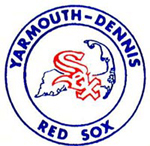 While baseball in the towns of Yarmouth and Dennis dates back to the early days of the Cape League, the combined Yarmouth-Dennis name dates back only as far as the mid-1970.

Home games are played at Red Wilson Field on the ground of Dennis-Yarmouth Regional High School where new grandstands provide good seating and excellent views on both sides of the field. Visitors should be aware that this is one of only three parks in the league that has no lights, so all games are played in daylight, usually starting around 5:00pm.

On the field, the Red Sox have probably been the most successful team of recent years, winning three titles in the 21st Century. They also won titles in 1989 and 1990.

Besides their baseball notoriety, the Y-D Red Sox are known for two culinary delights – the Sinker, a burger served on a donut, and the Hurler a cheeseburger served on a jelly donut. Yes, you read that right, folks! Schedule
Return from Cape Cod League Baseball Teams to Cape Cod Sports
Return from Cape Cod League Baseball Teams to Home