---
Coonamessett Inn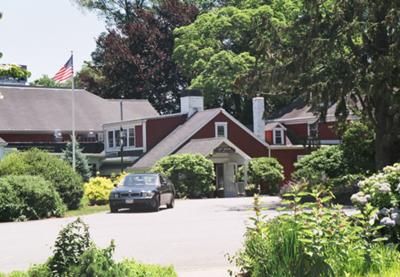 The Coonamesset Inn has an excellent location, a few minutes walk from downtown Falmouth and is set on beautifully-manicured grounds that back onto Jones Pond.
Rooms are airy and spacious, and include daily maid service, private baths, refrigerators, telephones, and TVs, though some say they could use a little updating.
It's a very popular place for weddings so weekend visitors are likely to witness a lot of bustle, particularly in the summer months.
Besides being a great place to stay, the inn is renowned for its fine restaurant that serves American Regional cuisine.
The restaurant has won the Wine Spectator Award of Excellence. Smart-casual dress is expected and reservations are required.
Key Information
Location: 311 Gifford Street, Falmouth, MA 02540
Open: Year-Round
Price Range: $100-$200 per night
Telephone: (508) 548-2300
Website: http://capecodrestaurants.org/coonamessett
Independent Reviews
We invite anyone who has stayed here to tell us all about their visit (and upload photos, if they like) in the hope that independent reviews will be helpful to other couples as they make their own travel plans.
Return from Coonamessett Inn to Cape Cod Bed and Breakfast
Return from Coonamessett Inn to Cape Cod for Couples Home