---
Dunes Edge Campground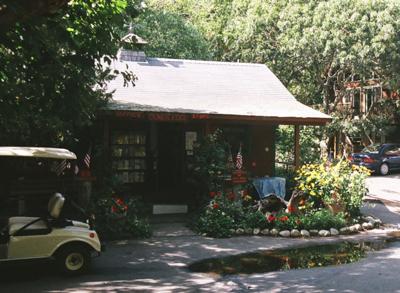 Located off Route 6 in Provincetown, Dunes Edge Campground is one of two Campgrounds in Provincetown and is close enough to the center of town that you can leave your car at your campsite and ride your bike right into the heart of the action.
If you are looking for large, private campsites, this might not be the best choice. Like much of Provincetown, there's a lot crammed into a pretty small space. 85 sites are squeezed into this campground, so you'd better like your neighborhood because you'll become quite close. We drove around and although we are quite social and enjoy meeting strangers, this was a little too close for us.
Having said that, it is a great location because you won't need to take your car into Provincetown. Just hop on your bike and pedal the short distance into town or go a bit further and head over to Herring Cove Beach or Race Point Beach.
Like most Cape campgrounds, you can't have an open fire - so save that for the beaches - but make sure you get your permit! The camp store is spotless and stocked with most items.
Key Information
Location: 386 Route 6, PO Box 875, Provincetown, MA
Open: May- September
Price Range: $30 - 40 per night for two people. Minimum stay with reservation. Walk ins accepted if sites are available.
Telephone: (508) 487-9815
Website: www.dunes-edge.com
Independent Reviews
We invite anyone who has stayed here to tell us all about their visit (and upload photos, if they like) in the hope that independent reviews will be helpful to other couples as they make their own travel plans.
Dunes Edge Campground to Camping Cape Cod
Dunes Edge Campground to Cape Cod for Couples Home