---
Shady Knoll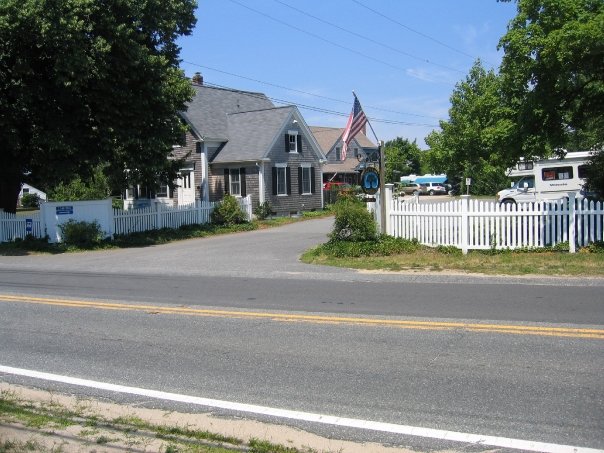 Located in Brewster, Shady Knoll Campground offers both RV and tent camping. You can have campfires here - yay! - and there is quick access to the Cape Cod Rail Trail (1/2 mile away). The site is also close to both salt and fresh water swimming.
If you've read through our site, you know how much we love the Cape Cod Rail Trail so any accomodations so close to it deserves a thumbs up from us.
Brewster's a great little town on Cape Cod and choosing it as your resting spot is a good choice. There are plenty of beaches, antique shops, farmer's markets, and a few decent restaurants.
When you're in Brewster, check out Kate's Seafood on Paine's Creek Road. It's a typical Cape Cod Seafood 'Shack' and our good friends own the place. Folks love their fried clams and onion rings.
Key Information
Location: 1709 Main Street, Brewster, MA
Open: Memorial Day- Columbus Day
Price Range: $35 per night for two people. Minimum stay
Telephone: (508) 896-3002
Website: www.shadyknoll.com
Independent Reviews
We invite anyone who has stayed here to tell us all about their visit (and upload photos, if they like) in the hope that independent reviews will be helpful to other couples as they make their own travel plans.
Shady Knoll to Camping Cape Cod
Shady Knoll to Cape Cod for Couples Home